Aboriginal peoples have a rich culture that is steeped in tradition and history. This culture is something that should be celebrated and promoted. Kakadu Plum CO in one of them who celebrate and showcase Indigenous products and bush food.
If you are looking for creative ways to promote aboriginal culture? You've come to the right place! This comprehensive list has something for everyone, from educators and tribal leaders to artists and community members. With so many ideas to choose from, you're sure to find a way to get involved and help preserve this cultural heritage. Let's get started!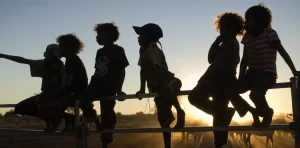 1. Learn and share knowledge about Aboriginal culture and history.
There are many resources available to learn about Aboriginal peoples and their cultures. Visit your local library, do online research, or attend a cultural event or workshop. Read books by Aboriginal authors. Reading is a great way to learn about different cultures. And what better way to learn about an Aboriginal culture than through the stories of Aboriginal people themselves?
Once you have gained some knowledge, please share it with others! You can start a conversation, write an article or blog post, give a presentation, or lead a discussion group.
2. Support Aboriginal businesses and organizations.
When you support these businesses, you directly contribute to the preservation of Aboriginal culture. Make an effort to buy Indigenous products, attend Aboriginal events, and visit Aboriginal attractions.
3. Celebrate Aboriginal holidays and festivals.
Some of these include National Aboriginal Day, Reconciliation Day, and the Winter Solstice. Celebrating these special occasions is a great way to promote Aboriginal culture. Attend a local event, or even throw your party!
4. Get involved and promote Aboriginal art, music, films, and dance.
Arts are also a huge part of Aboriginal culture and act as powerful forms of expression. There are countless ways to get involved, from traditional dance and music to painting and sculpture. Attend an art gallery opening, visit a powwow, or take a class to learn more about Aboriginal art forms. There are many ways to get involved, such as organizing/ attending an event, supporting a local artist, or creating your art.
5. Promote the teaching of Aboriginal languages
Many Aboriginal languages are at risk of becoming extinct. Collaborate with local Aboriginal organizations to develop educational resources used in schools and libraries. By learning and teaching the Aboriginal language, you can help to preserve it for future generations. There are many resources available to help you get started.
6. Taste traditional Aboriginal cuisine is a delicious way to experience Aboriginal culture.
Many Indigenous peoples have their unique cooking styles, using ingredients native to their region. Try something new and explore the many different flavors of Aboriginal cuisine!
7. Participate in cultural activities.
Cultural activities can help you connect with Aboriginal culture. Attend a sweat lodge ceremony, participate in a drumming circle, or go on a nature walk with an Indigenous guide. These are just a few of the many possibilities!
8. Visit an aboriginal cultural site.
There are many Aboriginal cultural sites located worldwide. These sacred places are important to Indigenous peoples and offer a glimpse into their culture and history. If you have the opportunity, visit one of these sites and learn about the people who once inhabited it.
9. Respect traditional Aboriginal values and beliefs.
Aboriginal peoples have their unique values and beliefs. It is essential to respect these when interacting with Indigenous peoples or learning about their culture. Remember to be open-minded and respectful, and you will be sure to have a positive experience.
10. Volunteer with an Aboriginal organization that works to promote and preserve Aboriginal culture.
They often need volunteers to help with their work. This is a great way to get involved and make a difference! You can also donate to an Aboriginal cause. Many worthy organizations and projects support Aboriginal culture. Consider donating to one of these causes. Your contribution will help to ensure that Aboriginal culture can be enjoyed for years to come.
11. Use appropriate terminology when referring to Aboriginal people and culture.
Aboriginal people prefer to be referred to by their specific nation, tribe, or community. It is also essential to use the correct terminology when referring to Aboriginal culture. For example, instead of saying "Indians" or " Native Americans," it is more appropriate to say "First Nations people" or "Aboriginal peoples." Using the correct terminology shows that you are respectful and knowledgeable about Aboriginal culture.
Promote positive stereotypes of Aboriginal people. For example, Aboriginal peoples are often seen as being in tune with nature, having a strong spiritual connection, and being skilled artists. By promoting these positive stereotypes, we can help change the negative perceptions of Aboriginal peoples that are so prevalent in society.
12. Be an ally to Aboriginal people In today's world.
It is more important than ever to be an ally to marginalized groups. This includes Aboriginal peoples. Stand up against racism and discrimination, and use your privilege to help create a more just and equitable world.
13. Follow Aboriginal social media accounts and websites/newsletters.
There are many Aboriginal social media accounts and websites that provide news, information, and resources about Aboriginal culture. Follow them to stay up-to-date on what's happening in the Indigenous community.
Use social media to spread the word about Aboriginal culture. Share articles, photos, and videos that highlight Aboriginal people's rich history and traditions.
14. Acknowledge Indigenous land rights and respect land owned by Aboriginal people.
For example, sacred sites, the Apology to the Stolen Generations, and the Uluru Statement from the Heart. This also ensures the preservation of the land and continuity of culture for future generations.
15. Promote reconciliation between Aboriginal and non-Aboriginal people in Australia.
This can be done through acts of kindness, such as saying "hello" in an Aboriginal language, or by engaging in difficult conversations about race and history. Reconciliation is essential for creating a more just and equitable society.
16. Raise the Aboriginal flags high.
Learn about the Aboriginal and Torres Strait Islander Flags, their meaning, and when they are flown. You can also purchase and wear Aboriginal Flag clothing and other merchandise as a show of support and to promote Aboriginal culture.
17. Connect with your local Aboriginal community.
Charity begins at home. One of the best ways to learn about and support Aboriginal culture is to connect with the local Aboriginal community in your area. Attend cultural events, visit museums and galleries, or take a tour led by an Aboriginal person. This is a great way to learn about the unique history and traditions of the Aboriginal people in your area.
To Sum It Up
Aboriginal people are a vital part of the Australian community. As listed above, there are many ways to promote Aboriginal culture. By taking even just one of these actions, you can help to create a more culturally diverse and inclusive society. So get involved and make a difference!