Are you looking to beef up your security system but need help figuring out where to start? With so many options on the market, knowing what to look for can be overwhelming. According to a report by MarketsandMarkets, the global physical security market is expected to grow from $93.5 billion in 2020 to $120.3 billion by 2025, at a CAGR of 5.2% during the forecast period. This growth can be attributed to the increasing demand for physical security solutions across various industries, including banking and financial institutions, government and public sector, transportation, and retail. In this article, we'll break down the essential elements of a reliable security system and give tips on what to consider when shopping for one.
Types of Security Systems
Depending on your specific needs, there are several high-quality security systems. Here are the most common ones:
1. Burglar Alarms
Burglar alarms are the most basic type of security system. They use sensors to detect if someone has entered your property and trigger an alarm to scare them off.
2. CCTV Systems
CCTV stands for Closed Circuit Television. CCTV systems use cameras to capture footage of your property, which you can monitor in real-time or review later.
3. Access Control Systems
Access control systems limit who can enter your property by requiring a code, keycard, or biometric data to gain access.
4. Intercom Systems
Intercom systems allow you to communicate with people trying to enter your property. They can be audio-only or include the video for added security.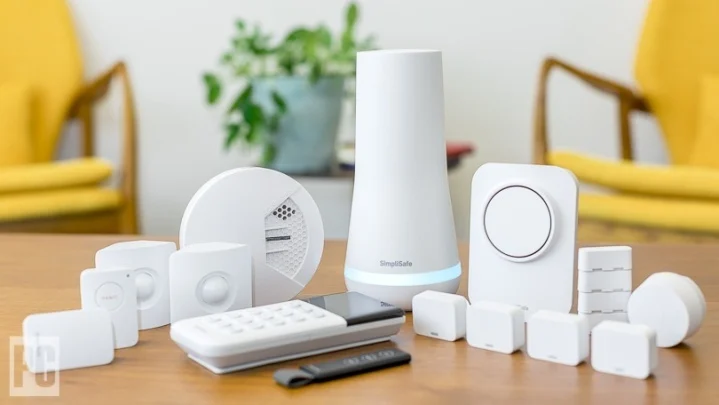 5. Smart Home Security Systems
Smart home security systems are becoming increasingly popular. They allow you to control your security system remotely and receive alerts on your smartphone.
Essential Components of a Security System
No matter which type of security system you choose, there are several essential components that you should look for:
1. Cameras
Cameras are a crucial component of any security system. They allow you to monitor your property and capture evidence in case of a break-in.
2. Sensors
Sensors detect motion and other activities on your property and trigger alarms or alerts.
3. Control Panel
The control panel is the brain of your security system. It allows you to arm and disarm your system and receive alerts.
4. Monitoring Service
A monitoring service can provide an additional layer of security by monitoring your system 24/7 and alerting you and the authorities in case of an emergency.
Factors to Consider When Choosing a Security System
When shopping for a security system, consider the following factors:
1. Your Specific Needs
What are you trying to protect? Are you looking to secure your home, business, or both? Do you need outdoor or indoor cameras? These are essential questions to ask before choosing a security system.
2. Budget
Security systems can range from a few hundred dollars to thousands of dollars. Consider your budget and what features are most important to you.
3. Ease of Use
Some security systems are easier to use than others. Consider how user-friendly the system is and whether it comes with a mobile app or other tools to make monitoring and management easier.
4. Installation
Some security systems require professional installation, while others are DIY-friendly. Consider your comfort level with installing the system yourself or hiring a professional.
Conclusion
A reliable security system can give you peace of mind and protect your property from theft and intrusion. When shopping for a security system, consider your needs, budget, ease of use, and installation requirements. WeSupplySecurity offers a wide range of IP cameras and surveillance NVRs to fit any project, big or small. Contact us right now!
You May Also Like: